Book a Barn Dance/ Ceili Band
Refs caller and band
Click here to go straight to the
Timetable
Contact Jill Elliot jillyelliot@gmail.com 07515 904 707
Getting Started

This class is suitable for complete beginners on fiddle (violin) and some other melody instruments. The same fingering is used for mandolin and tenor banjo ( 4 string banjo tuned GDAE). Whistle and recorder players are welcome. We learn and play at a very slow pace. Participants are muted when we are all playing and questions are encouraged. Loan instruments are sometimes available.

Come along for a complimentary trial (with or without an instrument) by clicking the zoom link above, to see if it suits you.
Joining Classes
Come along for a complimentary trial session and if you enjoy it and would like to join us, the initial fee is £50 and covers you for 5 classes and gives you access to the A-Z Tunes resource of recordings and visual aids resource for a year.
After the initial 5 weeks, classes are £10 per week - pay as you go and only pay for weeks you attend.
If you would like a one hour personal lesson to get you started the fee is £40. Email or ring me using the above contact details.
Complete Beginners Help
In the contents column on the left there is a section entitled "Complete Beginners".
The first page in this section is "Complete Beginners Help" and is aimed at helping new fiddlers to identify parts of the violin and what they do, plus a few accessories that you will find useful to have before you even start to play.
You can try out some of the first tunes on the page "Beginners First Tunes".
Weekly Tune Timetable for Classes

Scroll down this page to see for what we have been learning each week and the plan for the following week.
Slow and Steady Session

Beginners are encouraged to come along to the session on Wednesday evening at 8.15pm, using the same zoom link at the top of this page. For a list of tunes played at the session, go to the left column, scroll down to "Dates, times and tunes for Sessions" and underneath that, click the link for Slow and Steady Session.

This is a great way to participate as a musician from the start in the comfort of your own home! You will meet other new musicians and share learning experiences. It is light hearted and good fun. Don't' take my word for it... just zoom in and give it a go!

You will get the opportunity to ask for the tune you are currently leaning and you will see the other group members playing along with you.

You weekly £10 fee will cover this session too.
A-Z Tunes Resource of Recordings and Visual Aids

The very first tunes are on the Beginners First Tunes page as described above and accessed via the contents column on the left.

To access all recordings and visual aids for tunes we are learning, go to the contents column on the left of this page and click " A-Z Tunes resource of recordings and visual aids". This will take you to a page which will ask you to put in your username and password. These details will be given to you when you wish to join us. Please email jillyelliot@gmail.com for further details.
Tunes that we are learning in the beginners class on Thursday at 7pm:
There are special extra-slower recordings to play along with on the A-Z Tunes resource - they are accessed via this symbol on that page: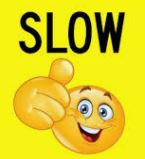 To access the A-Z Tunes Resource with all links to recordings and music, click here, then enter your password and username
Here is a list of tunes we have worked on in this group in chronological order of learning them:
Uncle Bernard's - for practice playing scales (one note after another doh re me) - counting 4 beats per bar - in the key of D major
Winster Gallop - arpeggios (notes that make up a chord) practice string crossing from D to A string using 3,1,3 finger pattern - Key of G major
Tip Top Polka - developing bow control to play some faster notes whilst continuing to play scales (starts at 4mins 19 secs on recording of tune set)
Maggie in the Woods - bowing two notes in one bow stroke to get the rhythm and style necessary to play this popular Irish Polka
Bear Dance - introducing the key of e minor and positioning the first finger across both the D and A string at once
Maison de Glace - develop feeling in your playing whilst continuing to practice the scale of D major - 3 beats per bar
Plane Tree - Introducing the jig rhythm - count and accent 1 2 3 1 2 3 (starts at 2mins 11 secs on the recording of the set of tunes)
Rakes of Mallow - more scales and arpeggios in the key of G
Early in the Year - introduces the key of A major and some new "intervals" between notes. We play this tune after Maison de Glace
Out on the Ocean - Irish jig to play before Plane Tree
Rose in the Heather - Irish jig to play after Plane Tree to complete a set of 3 Irish Jigs
Date

Tunes

Look out for the special extra- slowed- down versions of the tunes to play along with on the A-Z Tunes resource of recordings and visual aids by clicking the icons that look like this:
Sunday 2nd May
Highly Strung Start the Summer Party 2pm-4pm via zoom from Yew Tree Cottage.
Thursday 6th May
Plane Tree phrase by phrase. Played through Maggie in the Woods.
Thursday 13th May
Tip Top Polka phrase by phrase
Thursday 20th May
We learned more about playing by ear. Recognising intervals using your ears and looking at which fingers are producing the correct notes. Playing small chunks of simple tunes you already know very well - often part of a song. How to move the bow between two adjoining strings with as little vertical movement as possible. Learning how to use a much smaller amount of bow. Keeping fingers down as you play up the scale using fingers 1, 2 then 3 and then open A whilst leaving all 3 fingers on the D string. Requires a particular hand position so as not to obstruct the A string.
Thursday 27th May
We played all of our tunes (scroll up for the list with the green background). We started learning the second half of Rakes of Mallow.
Thursday 3rd June
Revise 2nd half of Rakes of Mallow and learned the first half too. We revised the Tip Top Polka and joined it up to the Rakes of Mallow. We also played some of our other tunes.
Thursday 10th June
Revision week - group members who have missed the Rakes of Mallow should familiarise themselves with the tune and try to recognise the scales that will enable you to join in with playing the tune.
Thursday 17th June
Preparation: For New Tune - Early in The Year. Listen to the slow recording on the A-Z Tunes Resource. The tune introduces the key of A major and some new "intervals" between notes. We play this tune after Maison de Glace

In the class: We played the whole of the new tune Early in the Year.

Thursday 24th June
Revision of Early in the Year. Play all our tunes.
Thursday 1st July
Out on the Ocean - we learned the first half of this tune.
Thursday 8th July
Out on the Ocean - revise 1st half and learn 2nd half.
Thursday 15th July
Rose in the Heather. Please listen to this tune so that you can sing it before the class - you will be amazed how much easier this will make things for you - honestly !!!
Thursday 22nd July
Rose in the Heather plus how to use the bow to achieve the jig rhythm
Thursday 29th July
Revision of Out on the Ocean, Plane Tree, Rose in the Heather
Thursday 5th August
Thursday 12th August
Thursday 19th August
Thursday 26th August
Spring Term 2021 - January - April

Date

Tunes

Thursday 7th January
Tip Top Polka
Thursday 14th January
Tip Top Polka - play through Uncle Bernard's and Winster Gallop
Thursday 21st January
Tip Top Polka and play three tune in a "set" - Uncle Bernard's, Winster Gallop and Tip Top Polka. Also made a start on the first half of Maggie in the Woods with new bowing pattern.
Thursday 28th January
Warm up with Uncle Bernards, Winster Gallop and Tip Top Polka - then learn Maggie in the Woods first half with bowing.
Thursday 4th February
Maggie in the Woods 2nd half and play through Uncle Bernard's
Thursday 11th February
Maggie in the Woods, Winster Gallop, change from Winster Gallop into Tip Top Polka, 1st Q and 1st A of Tip Top Polka with extra notes and joining notes.
Thursday 18th February
Uncle Bernard's, change from Uncle Bernard's into Winster Gallop, change into Tip Top Polka. 1st Q and A of Tip Top polka with extra notes and joining up notes. Learned 1st half of Bear Dance completely by ear - a very busy evening !!
Thursday 25th February
Learn 2nd half of Bear Dance - before class try to fill in the missing notes on the tab sheet - download from beginners page.
Thursday 4th March
Warm up - Uncle Bernards, Winster Gallop, Tip Top Polka.

New tune - Maison de Glace - listen to the tune to familiarise yourself with it - we will learn it phrase by phrase - the recording is on the A-Z tunes index - we did the 1st half of tune

Thursday 11th March
Maison de Glace - 2nd half of tune and revision of first half of tune
Thursday 18th March
revision of tunes learned
Thursday 25th March
Revise Maison de Glace. Round the table session
Thursday 1st April
Tip Top Polka
Thursday 8th April
This week we played all 6 of our tunes along with the accompaniment.
Thursday 15th April
new tune - Plane Tree - recording and fiddle tab is on A-Z Morning Assembly and also A-Z Irish session - also play along with the band for our 6 other tunes
Thursday 22nd April
Play the Plane Tree plus our 6 other tunes
Thursday 29th April
Continue to revise our tunes
Autumn Term 2020 - Thursday 7pm-8pm - November-December

Date

Tunes

12th November
The parts of the violin, the bow, accessories, tuning, first notes.
19th November
Uncle Bernard's - see beginners learning resource page.
26th November
Uncle Bernard's - we have now played the whole tune - we also played 2 octaves in the key of G starting from the open G string and ending on the second finger on the E string
3rd December
Uncle Bernard's play the whole tune - have a listen to Winster Gallop as it is the next tune we will play
10th December
Winster Gallop
17th December
Uncle Bernard's and Winster Gallop
Wednesday 23rd December
Highly Strung and Folk Feet Christmas Party 1.45pm - dancing and playing starts at 2pm - 3pm chatting to finish around 3.15pm - email Jill jillyelliot@gmail.com for the programme